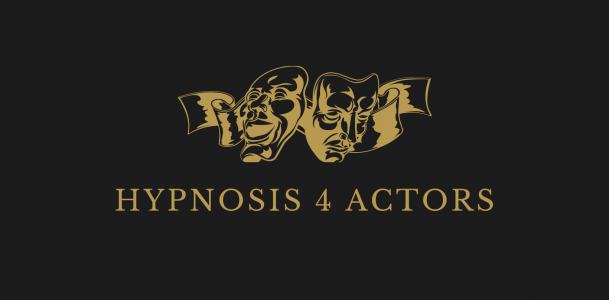 Hypnosis 4 Actors
"We're frightened little animals. It's all about fear. And wanting approval. Wanting validation. And also it's about an environment where you can face what you're most afraid of – scrutiny. It's all about that, about overcoming fear – and overcoming is what makes heroes out of people, when you say – "I can't do it, I can't do it", and then "No – I'm going to do this!" Rhys Ifans, actor, The Sunday Times 16.10.2001
Hypnosis for Actors
I was a professional actress/musician for over 15 years before becoming a hypnotherapist and psychotherapist. Whilst on tour, I discovered a self-hypnosis book that enabled me to choose my optimum state before going on stage. I was so impressed that I enrolled on a hypnotherapy course and developed techniques for stage fright, memory and other psychological problems affecting performers. I have a BA Hons in Drama and Music and a Masters Degree in Psychotherapy and regularly work with actors, singers and musicians.
Hypnosis for Stage Fright and Performance Anxiety

Hypnosis can be used to anchor your optimum state whenever it's needed at an audition or for a performance.
Creating Characters and Accessing Emotions

Hypnosis for actors can help you get in touch with your creativity and imagination. You can float above your character's timeline and drop down into important events in their lives and see them through the character's eyes.
Hypnosis for Learning Lines
Learn how to get into the optimum state for learning, remove any self-limiting beliefs and home in on the key words in the script.
Taming the Inner Critic
Learn how to tame your inner critic and allow your creative part to take centre stage.
FLYING PHOBIA: "Before seeing Nicola I thought I would never get over my fear of flying, I'd tried everything from relaxation techniques to attending 3 fear of flying courses to no avail. I remained terrified with this crippling fear, which affected my daily life as even looking at a plane in the sky filled me with dread !! When my daughter moved to Australia I knew I had to do something. I was recommended to Nicola through a friend who also overcame his fear of flying with Nicola. I then went to Australia and completed 16 flights in 6 weeks!! I'm a totally new person and can honestly say it's given me confidence in other areas of my life. I can't thank Nicola enough. With her caring, compassionate nature and soothing voice, she got me there." Mandy S